New Announcement:
One Encore Student Awarded National Gold Medal in Music; Six Encore Students Perform at Carnegie Hall!
Encore Music Academy and Recording Studios, in Franklin, MA, is pleased to provide a significant announcement regarding student achievements!
This year, on November 16, six talented and dedicated Encore students made the trip to New York City to perform on the stage at the illustrious Carnegie Hall in the Northeast Region Celebration of Excellence. One of these students, Daiwik Pal, has been announced as the winner of the Royal Conservatory of Music National Gold Medal of Excellence for Level 1 Percussion!
The following six students were invited to perform based upon their exemplary success in their respective levels of voice, percussion and flute in the 2018-2019 RCM academic year. Many congratulations to the following Encore performers and their instructors:
2019 Awards:
Timothy Reda, age 13 of Millis, Level 4 voice and student of Lisa Ostrow
Lola Richardson, age 16 of Franklin, Level 4 flute and student of Leandra Botta
Mia Quinn, age 13 of Franklin, Level 2 voice and student of Lisa Ostrow
Daiwik Pal, age 15 of Franklin, Level 1 percussion and student of Dr. Jonathan Ustin *National Gold Medal Winner
Sunehri Verma, age 12 of Franklin, Level 4 voice and student of Lisa Ostrow
Emma Lynch, age 16 of Attleboro, Level 3 voice and student of Lisa Ostrow
With these students invited to perform, this marks Encore's fourth trip to the prestigious performance venue of Carnegie Hall, with 20 of Encore's students performing at Carnegie over the past three years.
---
2018 Awards: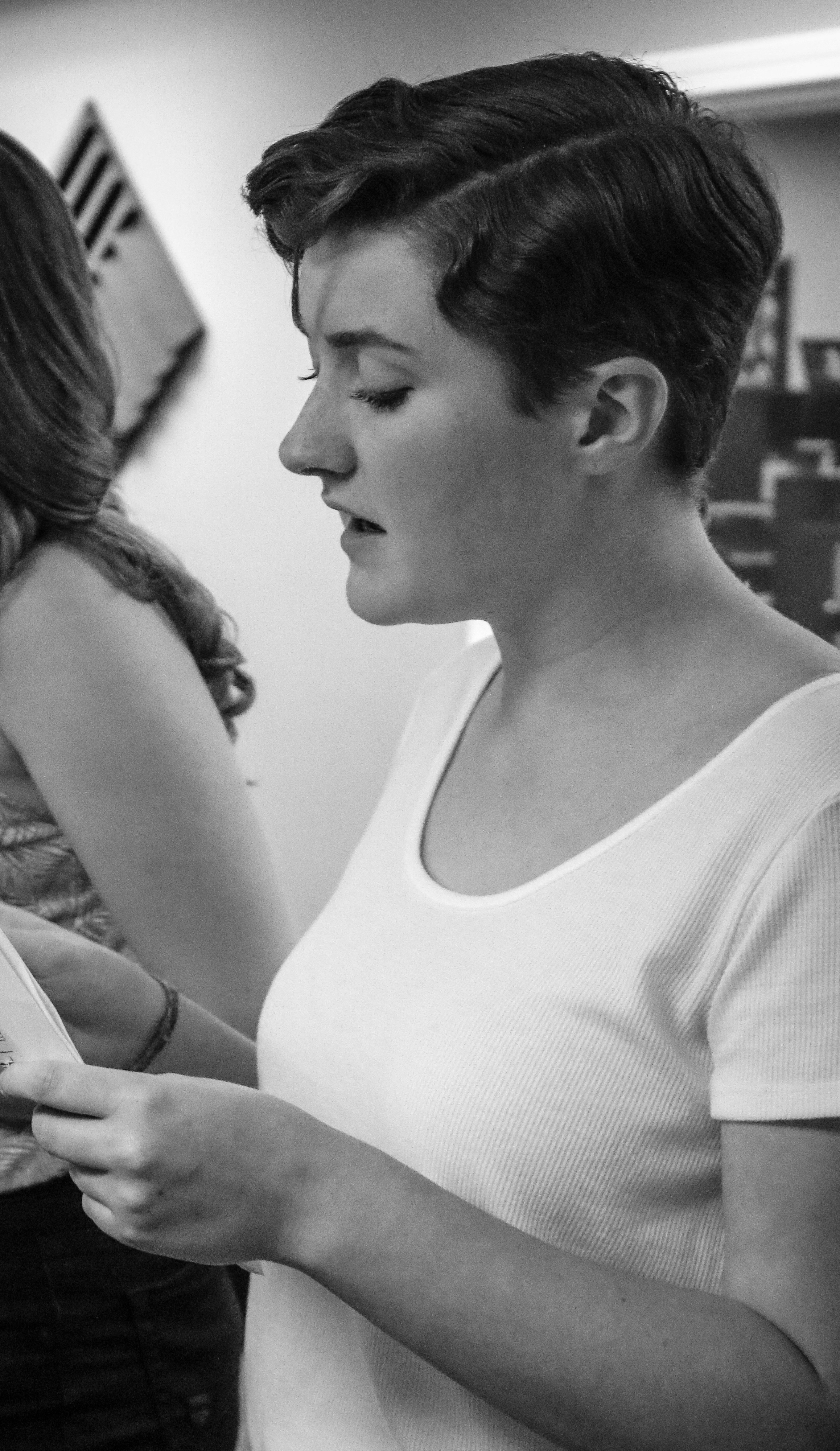 The results are in from the 2018 Royal Conservatory Assessments, and we are so proud to announce that Encore has not just one, but TWO gold medal recipients!!!!
Claire Bauer, voice student of Director, Lisa Ostrow, and Maura Johnston, voice student of Instructor, Becki Waters Abalutzk, have both received the highest marks for their level in the ENTIRE country! Congrats girls, you deserve it!
And the great news just keeps on coming! We are thrilled to additionally announce that the following students have won State Certificates of Excellence with the Royal Conservatory of Music for 2018! Each received the highest score in the STATE on their respective levels of voice: Prem Pendkar, Level 7 voice; Deeya Yadapadithaya, Level 5 voice; Julia Orff, Level 4 voice; Anne Wu, Level 3 voice; and, Mia Quinn, Level 1 voice. Congrats kiddos!
---
Encore Music Academy and Recording Studios is proud to be a Founding School and Test Center for the Royal Conservatory of Music Certificate Program.
The Royal Conservatory of Music Certificate Program provides a recognized national standard of success in music study from beginner to advanced levels. It inspires excellence through individual student assessments that are central to the Program, while also supporting teachers with high-quality and innovative resources. RCM allows students to measure and celebrate accomplishment and track their progress withing the United States, but also throughout the world.. All students and teachers, globally, are invited to participate, and Encore Music Academy is proud to offer these opportunities here, and through outreach to the surrounding communities.
Why Study the Program?
See what the Conservatory says regarding why this program is so important!
The Royal Conservatory Certificate Program is a comprehensive system of music study and assessment from Elementary through to Advanced levels. In many countries, it is considered the gold standard for developing high-caliber musical literacy.
At each level of the RCM Certificate Program, students are supported with accompanying publications to help them develop into well-rounded musicians. With a focus on nurturing creativity and developing self-confidence, our program allows students to work at their own pace.
Our integrated curriculum encompasses repertoire from classical to contemporary, as well as etudes, ear tests, sight reading, technique, and theory for over 20 instruments, voice, and speech arts and drama. Individual student examinations, delivered by one of our 300+ accredited examiners, enable students to track their progress and celebrate their accomplishments.
Our Role
Encore is an official and accredited Testing Center for the RCM Certificate Program. This means that students studying the program, from as far as Maine and Vermont, travel to our location to take their assessments.
RCM Assessments
Examinations are used to periodically measure a student's progress as they navigate the program and it's levels. Exams have multiple benefits including promoting student engagement, and offering an incentive for student practice and achievement. Participants are graded on proficiency in the following areas: performance; technical requirements; aural skills; rhythm; and, sight-reading ability. Examinations are available for both Practical (performance) and Theory (written).
Check out RCM's website information regarding the official examinations:
Practical examinations evaluate the performance of repertoire, etudes or vocalises, aural skills, sight reading or singing, and orchestral excerpts for string, brass, and wind instruments.
Theory examinations evaluate the understanding of theory basics such as musical notation. Advanced levels include harmony, counterpoint, analysis, and history.
The Benefits of Exams
Build self-confidence
Encourage goal setting
Provide a national standard for students to track their progress
Promote well-rounded musical training
What to Expect at an Examination
An objective assessment of the student's skill for that level
A friendly yet professional atmosphere
Personalized feedback and marks available online within a few weeks
For more information, see RCM's Examination Resources for Students if you are signed up for an Exam or thinking about signing up, and would like some more information!
Student Achievement
Why take an assessment? Recognition of accomplishment!
There are multiple opportunities to win medals, honors and certificates. Levels of achievement are determined by the following scale:
First Class Honors with Distinction: An assessment score of 90 to 100.
First Class Honors: An assessment score of 80 to 89.
Honors: An assessment score of 70 to 79.
Pass: An assessment score of 60 to 69.
Encore Music Academy's Latest Honors:
First Class Honors with Distinction
November 2017:
Claire Bauer – Voice Level 6, age 14, Franklin
Maura Johnston – Voice Level 2, age 15, Norfolk
Alyssa McGuirl – Voice Level 1, age 9, Millis
Mia Quinn – Voice level 1, age 11, Franklin
May 2018:
Sneha Mukkavilli – Piano Level 1, age 10, Walpole
Max Olson – Piano Level 4 AND Theory Level 5, age 16, Medway
Julia Orff – Theory Level 5, age 16, Mendon
Sunehri Verma – Theory Level 5, age 10, Franklin
First Class Honors
November 2017:
Arnav Deshpande – Piano Level 2, age 11, Franklin
Reilly Guilmartin – Piano Level 1, age 10, Medway
Bableen Gill – Piano Level 1, age 11, Franklin
Julia Orff – Voice Level 4, age 15, Mendon
Logan Tetreault – Piano Preparatory B, age 9, Northbridge
Timothy Reda – Voice Level 3, age 11, Millis
Sunehri Verma – Theory Level 5, age 9, Franklin
Anne Wu – Voice level 3, age 11, Shrewsbury
Deeya Yadapadithaya – Voice Level 5, age 13, Medfield
Iain Yarbrough – Piano Level 2, age 15, Wrentham
May 2018:
Emma Birdsong – Voice Level 1, age 10, Medfield
Corbin Devenney – Piano Prep B, age 8, Bellingham
Abigail George – Voice Level 6, age 17, Franklin
Bableen Gill – Piano Level 2, age 12, Franklin
Emma Gudz – Voice Level 2, age 12, Millville
Chai Harsha – Piano Level 4, age 14, Franklin
Shanna Henderson – Voice Level 2, age 12, Franklin
Kaylee Lukasek – Piano Level 5, age 15, Mendon
Alyssa McGuirl – Voice Level 2, age 9, Millis
Brianna Michael – Voice Level 4, age 16, Shrewsbury
Prem Pendkar – Voice Level 7, age 13, Franklin
Danny Pylee – Piano Level 1, age 10, Medway
Aarush Rao – Piano Prep B, age 8, Franklin
Sid Rao – Piano Level 1, age 11, Franklin
Jared Sangil – Piano Level 2, age 13, Holliston
Kerry Tracey – Voice Level 1, age 14, Medway
AJ Trull – Voice Level 1, age 8, Franklin
Sunehri Verma – Voice Level 3, age 10, Franklin
Honors
November 2017:
Andrea Cabochan – Piano Level 2, age 12, Medfield
Samyuktha Chaganti – Piano Level 3, age 12, Franklin
Ella Griffin – Piano Level 3, age 11, Franklin
Hannah Laurence – Piano Level 4, age 11, Franklin
Meghan Laurence – Voice Level 6, age 13, Mendon
Justin McElhiney – Piano Level 4, age 18, Medway
May 2018:
Shreya Choudhury – Voice Level 6, age 14, Franklin
Lauren Macalpine – Piano Prep B, age 9, Milford
Arianna Michael – Piano Level 4. age 13, Shrewsbury
Julia Sangil – Piano Level 1, age 11. Holliston
Maria Silva – Piano Prep B, age 10, Franklin