---
Private Lessons
We offer private instruction in most instruments, including, but not limited to, guitar, piano, bass, voice, trumpet, trombone, euphonium, tuba, violin, viola, flute, clarinet, saxophone, oboe, drums and percussion. We also offer private instruction in songwriting, composition and audio recording techniques. Find out more about our private lessons here.
Lessons and classes run Monday – Thursday 2:00 PM – 9:00 PM, Friday 2:00 PM – 7:00 PM, and Saturday 9:00 AM – 2:00 PM.
Studio time can be made by appointment during and after hours. Lessons are typically 1/2 hour. One hour lessons are also available.
"We chose your school because our son was interested in playing piano. He's only been there since February of this year and has come a long way.  His teacher is wonderful and so patient with my son.  Your school is also so clean and open, not to mention everyone there is just great."  – Anonymous Parent
Classes
Classes are offered in music theory, songwriting, composition, audio recording techniques, ear training, and vocal and instrumental ensemble performance. Classes can run for various amounts of time, from 30 minutes up to 1.5 hours. Class spots are filled on a first-come, first-served basis for registration. Find out more about all of our class offerings here.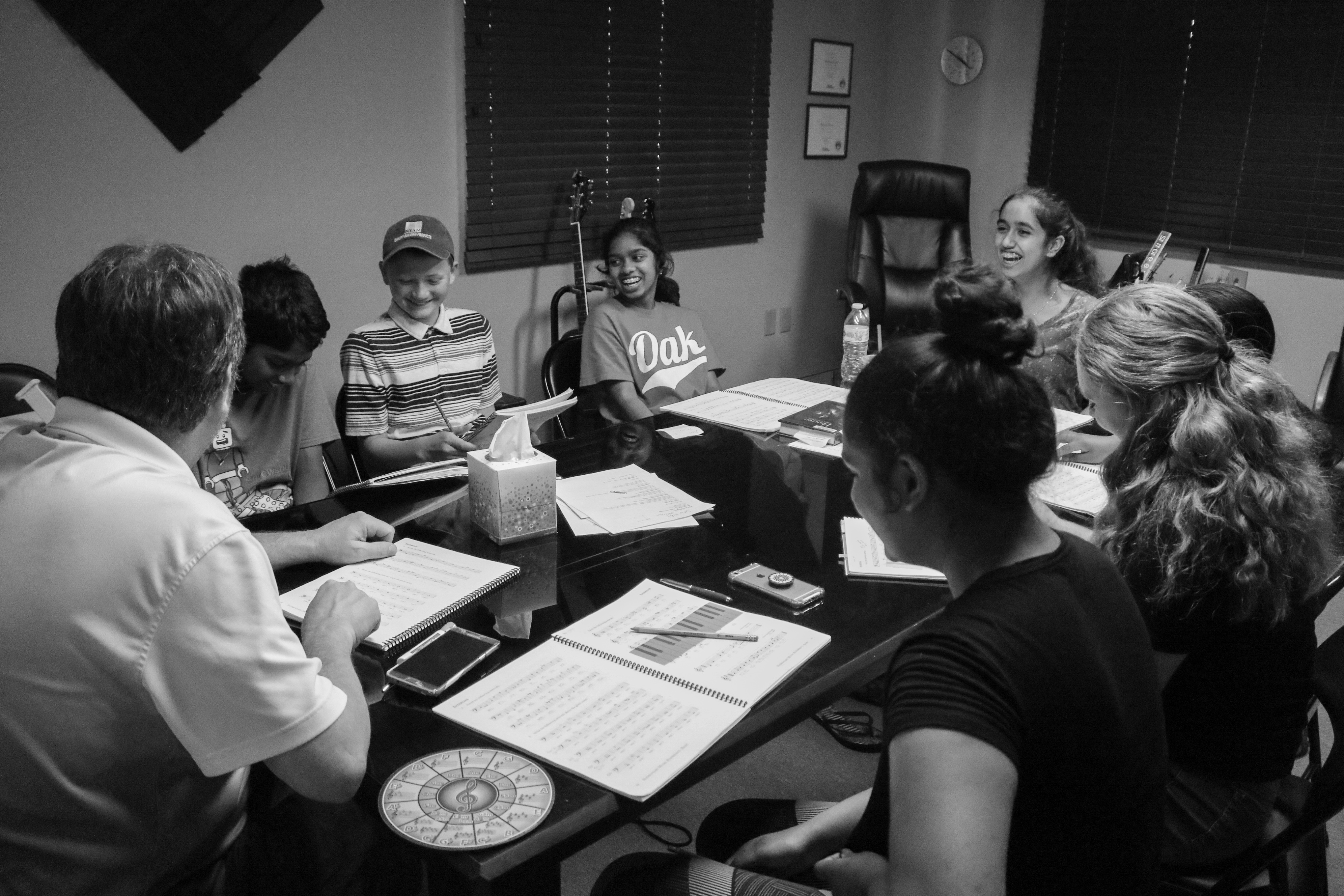 A Royal Conservatory of Music Certificate Program Founding School
A new standard of excellence in music education and performance has arrived in Franklin, MA and surrounding towns in the form of a new national, standardized music education program. Encore Music Academy and Recording Studios, located at 3 Bent St. in Franklin, MA, was recently designated as a Royal Conservatory Music Development Program Founding School and is, in this capacity, representing the Royal Conservatory of Music Certificate Program in Metrowest Boston.
The Royal Conservatory of Music Certificate Program provides a recognized national standard of success in music study from beginner to advanced levels. It inspires excellence through individual student assessments that are central to The Program, while also supporting teachers with high-quality and innovative resources. RCM allows students to measure and celebrate accomplishment and track their progress throughout the country. All students and teachers across the United States are invited to participate, and Encore Music Academy is proud to offer these opportunities at the school and through outreach to the surrounding communities.
Please contact us for rates and availability.