EMILY BILODEAU
Clarinet, Flute, Oboe, and Saxophone
Emily is a classically trained flautist, holding bachelor's degrees in Flute Performance and Music Education from Ithaca College and a Master of Music Education from Kent State University.  She has 15 years of teaching experience in California and Massachusetts, working with students from preschool to adulthood.  Mrs. Bilodeau is a music teacher with the Randolph Public Schools, where she teaches instrumental and vocal music.  As an educator, Emily's focus is on aiding students to become critical listeners so that they can engage with their own musicianship, and encouraging students to dive deeply into their own areas of musical passion.   Mrs. Bilodeau also works as a freelance musician and sings with an area women's choir.  Her performance credits focus on pit gigs in musicals and include Carnegie Hall, Providence Performing Arts Center, and the State Theater.  Emily also plays the fife and spent 23 years as a Revolutionary War reenactor, playing venues such as the U.S.S. Constitution, the Old North Bridge, Fort Ticonderoga, the Deep River Muster, and Colonial Williamsburg.
Leandra Botta
Flute, Clarinet, Saxophone, Oboe, Bassoon, Piano, and Theory
Lea is a professional freelance flutist in the Boston and surrounding areas.  She holds a BA with a concentration in flute performance from Bridgewater State College.  As well as a busy performing schedule with Two of Us, she is the founding member of the nationally recognized Sonare Wind Trio, Semifinalists for the Fischoff Chamber Competition.  The Fischoff is the biggest chamber music festival in the country.  Lea is also the assistant conductor and chamber ensemble director for The South Shore Conservatory Flute Symphony, which is one of the largest flute symphonies in the US, has numerous studio recordings under her belt, and collaborates with composer, Erik Lindgren, founder of Birdsongs of The Mesozoic.  When she is not performing, she has an active flute instruction studio in several school systems in Massachusetts.  Lea teaches all the woodwind instruments, including saxophone, flute, clarinet, and oboe.
Tom Carlisle
Guitar
Tom has been playing guitar for 15 years and teaching for seven. While at Boston College he studied under composers including Thomas Oboe Lee and Ralf Gawlick. His studies focused on Classical music as well as Popular and World styles. Tom has played with various local bands and currently plays the Turkish Oud in Boston College's Middle Eastern Ensemble.
Dr. Mirela Chisbora, PhD.
Piano
Mirela Chisbora graduated from Stony Brook University with a doctoral degree in music and piano performance. She also holds a Masters of Music degree in piano performance from New England Conservatory, and a Bachelors of Music degree in piano performance from Gheorghe Dima Academy of Music in Cluj-Napoca, Romania. While growing up in Romania, she won prizes at national competitions and gave several solo performances with well-known orchestras in the country.
She has been a faculty member of the Cape Symphony since 2003. Mirela has held teaching positions at Riverhead Community School for Music and the Arts in New York, and Concord Community Music School in New Hampshire. She taught individual piano lessons to undergraduate students as part of a teaching assistantship during her doctoral studies. Mirela's enduring teaching career is anchored in the pedagogy classes she pursued during graduate school, as well as in her desire to encourage other music lovers' journeys to self-expression and discovery. She is excited to be part of Encore Music Academy and Recording Studios' team of teaching artists dedicated to bringing high standards of music education to aspiring musicians of all ages and ability levels.
Mirela believes in music's transformative power in our lives, its capacity to instill joy, build character, and foster creativity in all people. She helps her students reach their individual goal and musical potential through close collaboration and partnership. Mirela guides the music learner to actively listen, understand and read music notation, build musicianship skills, memorize and practice effectively. The aspiring musician is led step by step to discover the expressive character in each musical piece, and encouraged to share the joy of music-making with others through sensitive, meaningful performances. 
Russell Chudnofsky
Guitar
Russell Chudnofsky has recorded and toured the world playing guitar for a number of talented artists. This includes Grammy Award winning songwriter Lori McKenna, Grammy nominated singer Tanya Donelly, Sarah Borges, Amelia White, Eileen Rose, Scott Janovitz, Kris Delmhorst, Todd Thibaud, and Catie Curtis. He has toured as an opening act for Frank Black of the Pixies, Faith Hill and Tim McGraw, Trisha Yearwood, Throwing Muses, Laura Veirs, and has opened for Gillian Welch, Hot Tuna, Steve Earle, Ellis Paul, Peter Wolf of the J. Geils Band, and John Fogerty of Creedence Clearwater Revivial.
Russell played guitar for Lori McKenna on the Faith Hill/Tim McGraw Soul to Soul II tour, the largest country music tour in history. He has also appeared at The Grand Ole Opry, Lincoln Center in New York City, and on Good Morning America with McKenna.
Additionally, Chudnofsky has written, recorded and produced Skypaint, an acclaimed rock opera that Jim Sullivan from the Boston Globe calls "terrific: immediately infectious, hard-rocking, and heartfelt. Skypaint may just be the best rock [or pop] opera by a small-scale band." Russell also plays with the Tim Gearan band most Friday nights at Atwoods in Cambridge at 877 Cambridge Street. Russell has been teaching guitar lessons and group workshops for over 15 years.
Anna Damigella
Trumpet, French Horn, Trombone, Tuba, Euphonium, Piano, Woodwinds
Anna is an alumna of Encore Music Academy and studied piano in high school with Scott Nicholas. Her most recent achievement is her graduation in May 2023 from Ithaca College with a B.M. Music Education and Trumpet Performance. During her time at Ithaca, Anna studied with both Dr. Aaron Witek and Chris Coletti, a former member of Canadian Brass. Anna served as the Principal Trumpet in the Ithaca College Symphony Orchestra for her first two years and the Principal Trumpet in the Ithaca College Wind Ensemble for her last two years at IC. She also has a passion for chamber music and founded Aurora Brass Quintet, who performed multiple recitals. The biggest highlight of her undergraduate career was traveling to the National Trumpet Competition, placing in the semi-finals in both the Large Ensemble division in 2022 and the Small Ensemble division in 2023.
Alongside her passion for performing, Anna also has a passion for teaching young musicians. She has experience teaching students of all ages both in a private lesson setting and public school setting. In the Fall of 2022, Anna completed her student teaching placement at Franklin High School. Starting in Fall 2023, Anna will be teaching 6th Grade Band, General Music, Stage Band, and Chamber Music at Robert E. Melican Middle School in Northborough, MA. Anna's goals for teaching young students are to instill a love and appreciation for music that will inspire them to become life long musicians, and that her students are able to practice with efficiency in order to develop their musicianship.
Liudmila Geyer
Piano
Liudmila Geyer's musical education started at the age of 6 and she obtained a Bachelor of Arts from Ryazan Music College in Russia. She studied piano under Marina Pobedinskaya, whose teacher was the famous pianist Heinrich Neuhaus as well as one of the founders of Moscow Central Music School for Specially Gifted Children.
Mila earned her Master's Degree from Saratov State Conservatoire where she studied musicology, composition, harmony, history, counterpoint, and music theory. She taught in Russia for more than twenty years as a full-time piano instructor, covering music theory and music history. Since 2008, Liudmila has taught in the United States. As a private instructor for classical piano, she puts an emphasis on music fundamentals including rhythm, ear-training, sight-reading and technique. She continues to offer her skills as an accompanist for the Hopkinton Congregation Church, Medway Community Church, and Needham Public Schools. Mila has also been recognized by Steinway as the 2020 "Top Music Teacher" in the United States.
Joyce Harrington
Saxophone, Oboe, Clarinet
Joyce has a BA in Saxophone Performance and Studio Teaching from Edinboro University of Pennsylvania and a Master of Music from New England Conservatory in Music Education/Supervision.  She has studied saxophone with Dr. Donald Panhorst, Mr. David Sublette, and Mr. Kenneth Radnofsky. An active musician in the Rhode Island and South Shore Massachusetts areas, Ms. Harrington has been a saxophonist with the American Band of Providence for 35 years and bari saxophonist with the Arthur Medeiros Swing Band for 16 years. Ms. Harrington performs as a freelance musician and as a reed player for many theatrical productions in the area, is alto saxophonist with RISQ, the Rhode Island Saxophone Quartet and teaches saxophone at UMass Dartmouth.
Ms. Harrington has been Band Director and Director of Music in her 35 years of teaching music in the Abington Public Schools. She is also conductor and music director of the Abington Community Band and is currently Band Director at Trinity Catholic Academy in Brockton.
Tom Karol
Guitar, Ukulele, and Mandolin
Tom began playing the guitar at the age of 12 and started performing professionally at the age of 16. After earning a bachelor's degree in psychology from Middlebury College, he studied arranging and composition at Berklee College of Music. He then pursued his guitar studies privately with the late jazz guitar great, Attila Zoller. Tom plays and teaches both acoustic and electric guitar and is well versed in most genres of American popular music. He performs in a variety of contexts – jazz, pop, soul, rock, reggae, folk, blues, country, and in support of singer-songwriters and solo vocalists. He has worked in recording studios as both a performer and a producer, and he has extensive experience as a private instructor – two of his former students now perform professionally themselves. Tom is thrilled to be at Encore Music Academy doing what he loves most – making and teaching music.
Don Krishnaswami
Violin and Viola
Praised by the Boston Globe as "noteworthy among the solo voices", and as giving his instrument "a soulful workout", violist and violinist, Don Krishnaswami, is active in the Boston area as a performing musician and teacher. He has collaborated in chamber music with current and former members of the Boston Symphony Orchestra. He is a founding member of the LiveARTS String Quartet. As an orchestral player, Mr. Krishnaswami has performed with orchestras from Boston to New York City to Philadelphia, including the Boston Pops, Boston Symphony Orchestra, Boston Lyric Opera Orchestra, Boston Ballet Orchestra, Boston Modern Orchestra Project, the Orchestra of St. Luke's, and the New Jersey Symphony Orchestra. He has toured domestically from coast to coast with the Boston Pops, including appearances at major music festivals such as Tanglewood, Ravinia, Wolf Trap, and Interlochen. Internationally, Mr. Krishnaswami's career has taken him to Japan, China, Hong Kong, Canada, Iceland, Ireland, and Brazil. He has performed as back-up musician with such jazz and pop giants as Mel Torme, Cleo Lane, Natalie Cole, Sarah Brightman, The Moody Blues, Aerosmith, Yes, Barry Manilow, Joni Mitchell, The Irish Tenors, Donny Osmond, Smokey Robinson, Linda Ronstadt, K.D. Lang, Ian Anderson (Jethro Tull), Peter Cetera (Chicago), Anne Murray, Diana Krall, Earth Wind and Fire, and Sarah McLachlan.
Mr. Krishnaswami has served on the viola faculty at Williams College at the invitation of BSO cellist Ronald Feldman. He is currently a Visiting Associate Professor at Bridgewater State University. Mr. Krishnaswami holds a Master of Music degree in viola and a Bachelor of Music degree in composition from The Juilliard School. He has studied with a remarkable array of renowned teachers, including Lillian Fuchs, William Lincer, Samuel Rhodes, and Christine Dethier in viola and violin; Roger Sessions and Leon Kirchner in composition; and Joel Krosnick, Robert Mann, and Samuel Sanders in chamber music. He plays a modern Italian viola made in Naples in 1916 by Armando Altavilla. http://www.classicaloccasions.com/donkrishnaswami/
Mia Randall Krishnaswami
Voice
Mia Randall (Krishnaswami) is a versatile lyric soprano known for her captivating stage presence and ability to touch hearts. Highlights among her opera appearances include the Foreign Princess in Rusalka with The Czech Opera Project in New York City, in which she covered the role of Rusalka; Vanessa in scenes from Samuel Barber's Vanessa at the David Friend Hall in Boston; Lake George Opera Company in Seymour Barab's A Game of Chance in the role of the Second Knitter. Mia has a broad range of credits, including the Broadway National Tour of Fiddler On The Roof with Theodore Bikel (Tzeitel understudy), and Off-Broadway in Fiorello (Marie) and The Rose Tattoo (Flora). Among her many regional credits are Oliver at the Chiswick Park Theater in Sudbury, MA (Nancy), Camelot with Noel Harrison at the North Shore Music Theater in Beverly, MA (Nimue/Guinevere understudy), and Is There Life After High School with Desi Arnaz, Jr. and Sharon Lawrence at the Burt Reynolds Theater in Jupiter, FL. She currently holds the post of Soloist at First Church of Christ, Scientist, Needham, and is a Guest Soloist for The First Church of Christ, Scientist in Boston. Ms. Randall holds a Bachelor of Fine Arts degree from the Cincinnati Conservatory of Music, and has received additional training with many renowned pedagogues, including voice teachers, Sari Gruber, mezzo-soprano Sondra Kelly, coaches Arlene Shrut from the Juilliard School, Michelle Alexander with Boston Lyric Opera, and Roger Malouf with the Metropolitan Opera.
Fun Fact! Mia had the pleasure of being a fellow student in an acting class with tap legend and film actor Gregory Hines. Gregory helped her secure her first apartment in New York City by co-signing her lease, while he was rehearsing the hit Broadway show "Jelly's Last Jam."  He picked her up in his limo on the way to the realtor's office.
Caitlin Medlin
Voice
Caitlin received her Bachelor of Music Education with Distinction in Voice Performance from the University of South Carolina in Columbia, SC. She is a classically trained vocalist and participated in the Opera studies program while attending USC. She has taught many genres of music including musical theater and pop. Since 2012 she has worked with a wide variety of Voice students ranging from ages 2-18. Her expertise is with younger students and has had two of her students perform at Carnegie Hall in NYC after participating in The Royal Conservatory of Music Certificate Program. She previously held the title of Assistant Vocal Director and Director of Music for Young Children while working at Encore. During the past 3 years she worked in the Special Education Department for Franklin Public Schools expanding her expertise in working with special needs students. She is happy to be returning to her musical home at Encore!
Scott Nicholas
Adjunct Faculty – Piano, Voice
Pianist Scott Nicholas has appeared in Europe, Latin America and throughout the United States in solo and chamber performances.  He has been heard on WBUR and WGBH Boston and has performed with the Borromeo String Quartet and the New England Chamber Ensemble.  Scott has been the rehearsal and performance pianist for the Tanglewood Festival Chorus, the Boston Pops, Minnesota Opera, the Boston Lyric Opera, Chorus Pro Musica, the Boston Secession, Concord Women's Chorus,  EC Schirmer's Philovox Ensemble, and the Three Irish Tenors.  Having received his BA in Music Education from the College of New Jersey and a MM in Accompanying/ Coaching from the New England Conservatory, Scott is currently on the faculty of Emerson College and Senior Lecturer at Suffolk University where he teaches piano and coaches opera and music theatre.
John Salzillo
Trumpet and Flugelhorn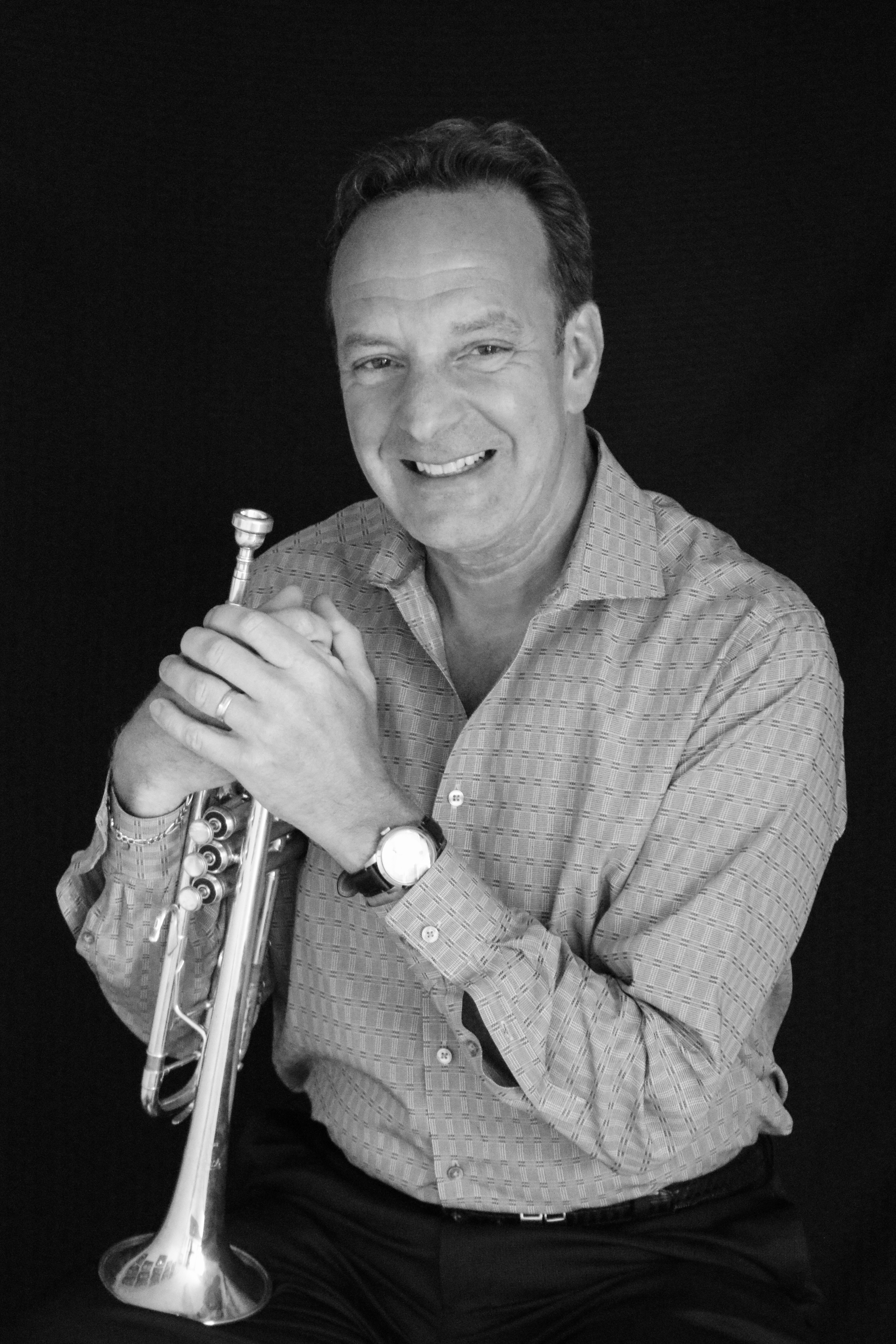 John studied with Gene Crisafulli (RI Philharmonic) at SMU Dartmouth, and Joe Giorgianni (Blood Sweat and Tears, Buddy Rich, Liza Minnelli).  He has played with the UC Irvine Jazz and Concert Bands, and was a regular in Tony Giorgianni's Jazz Odyssey and The Loew's Big Band, performing with Lew Soloff (Blood, Sweat, and Tears), Gerry Niewood (Chuck Mangione Quintet), and Hal Linden of Barney Miller fame.  John currently is a member of The Groove Doctors, a 7-piece funk band that performs regularly in the Boston area.
Carl Scheinman
Clarinet, Bass Clarinet, and Saxophone
Carl, who has guided a clarinet student to a Regional Gold Medal from The Royal Conservatory of Music, is a musician and instructor with more than 30 years of experience. He received a Master's degree in music education and performance from the State University of New York. Prior to that, he earned a Bachelor of Music Education from Ithaca College, and performed in the Ithaca College concert band under the direction of Walter Beeler on bass clarinet and clarinet. He also performed as 2nd bassoon in Ithaca College's Orchestra. Carl also played clarinet and bass clarinet in the West Point Concert Band directed by Colonel William Schempf.
After graduation, Carl began his career as a high school band director at Ward Melville High School in New York and also took on the roles of Music Theory Instructor and Marching Band Director. Carl participated in many of Suffolk County's performing ensembles, and was the Pit Band Director for the Suffolk County Players. Carl became the Fine Arts Director and Conductor of the Concert Band and Jazz Ensemble at Port Jefferson, while completing additional coursework in performance, which led to a plus 45 Master's degree from SUNY Stonybrook, NY. Carl then became the Fine Arts Director for the Franklin School System in Massachusetts, followed by his position as Assistant Principal in Canaan, CT while conducting the high school band, stage band, and pit band for musical productions.
Carl chose to follow music 100 percent of his time and followed this path to accept the position as a Fine Arts Director for the Walpole School System. He received a state grant to fund musical productions there. Carl performs as a clarinet soloist and as part of a trio at the First Unitarian Universalist Church in Franklin.
Steven Sergi
Violin/Viola
Violist, Steven Sergi, began his musical journey at eight years old in Franklin, Massachusetts. Under the tutelage of Don Krishnaswami, Steven served as principal violist for the Boston Youth Symphony Repertory Orchestra, the Metrowest Youth Symphony Orchestra, and the Franklin Repertory Orchestra.
Steven continued his studies at the Boston Conservatory studying with Rictor Noren. During his time in Boston, he performed frequently as an orchestral musician. Steven was a finalist for the New York String Orchestra Seminar and participated in orchestral festivals such as Round Top Festival Institute and the National Orchestral Institute. As a chamber musician, Steven has performed in numerous chamber ensembles and has collaborated in chamber music performances with such musicians as former concertmaster of the Boston Symphony Orchestra, Joseph Silverstein, and Rictor Noren among others. Steven has also received chamber music coachings from members of the Muir and Lydian String Quartets and has participated in the Green Mountain Chamber Music Festival and the chamber music series, Music from Salem in Salem, New York. In 2014, Steven received his Master of Music Degree in Viola Performance at the Boston University College of Fine Arts, studying with Karen Ritscher. As a freelance musician in the New England area, he performs regularly with the Eastern Connecticut Symphony Orchestra, Claflin Hill Symphony Orchestra, and Atlantic Symphony.
As a passionate teacher, Steven is a strong advocate of natural and artistic playing, supported by good physical posture and technique. Steven is on faculty at the Rhode Island Philharmonic Music School in East Providence.
Sasha Stern
Piano and Ear Training
Sasha Stern began her musical education at the age of 5.  She is a  third generation professional musician. When Sasha was 8, she won a prestigious Piano Competition dedicated to the music of J. S. Bach. She holds a BA from the State College of Arts in Russia as jazz pianist and graduated with Honors. Sasha went on to receive a Master's Degree from the Rachmaninoff Conservatory where she studied musicology, composition, history, and music theory. She taught a course in  Jazz ensemble and arrangement at the Rostov College of Music for 13 years.  Her former students now perform professionally in Europe and the US.
Sasha has toured around the country as the music director of the L'Chaim Music Group and has been playing for the Boston Ballet School and is presently the Ballet pianist at the Palladino School of Dance at Dean College. She works with internationally recognized Ballet dancers and teachers. Sasha has been teaching piano/composition  at Steinway Company in Natick using her unique innovative method of ear training and composition.
Dr. Jon Ustin, PhD
Drums and Percussion, Bass Guitar, and Composition,
New Jersey-born percussionist and composer, Jonathan Ustin, who has guided a student to a National Gold Medal of Excellence for the Royal Conservatory of Music, discovered a passion for music at the age of 19, beginning with his study of the bass guitar, and including a brief stint with the double bass as well.  What began as an interest in percussion for the purpose of broadening his musical awareness, led him to the realization that he was, in fact, more so a percussionist at heart than a bassist (although the bass remains near and dear to him).  He has studied and is comfortable teaching drumset, hand drums, mallet instruments, electric bass, keyboard, and jazz theory, harmony and improvisation.
Jon's training and study includes three years with Turkish master percussionist Atilla Engin, two years studying percussion and dance accompaniment with Tigger Benford, a Bachelors degree in Jazz Studies from Westfield State University, a Masters in Studio Music and Jazz from the University of Tennessee (where he studied with former Art Blakey sideman Donald Brown, and Chuck Mangione bassist Rusty Holloway), and a Doctor of Musical arts in Jazz Studies from the University of Illinois at Urbana-Champaign, under the mentorship of Chicago-based master drummer Dana Hall.  He and his wife returned home to Massachusetts with their two young daughters in June of 2014 after nearly ten years away from the Northeast, and are quite happy to be home.
Dr. Matthew Visconti, PhD.
Trombone, Tuba, and Euphonium
Matthew received his Doctorate from the University of Memphis, his Master's degree from Boston University and his Bachelor's degree from the University of Hartford all in Applied Performance and Pedagogy.
He is an active freelance musician in the greater Boston area and has had the privilege to perform in venues such as Boston's Symphony Hall and Jordan Hall, Worcester's Mechanics Hall and New York's Carnegie Hall, as well as venues in Spain and Portugal including a performance in the prestigious Granada Festival in Spain. Matthew has been asked to perform with the Memphis Symphony Orchestra, the Memphis Jazz Orchestra, the Louisville Orchestra, the Kentucky Opera Orchestra, the Louisville Ballet Orchestra and the Jackson Symphony Orchestra in Mississippi and in Tennessee. He has also been selected as a participant for the Cleveland Trombone Seminar, the Pokorny Seminar, and the Rafael Mendez Brass Institute. He has also given numerous master classes at many high schools, churches, colleges, and instrumental workshops.
His history of teachers include Gabriel Langfur, Bass Trombonist of the of the Vermont Symphony and Rhode Island Philharmonic, Don Lucas, an internationally renown trombone soloist, Toby Oft, Principal Trombonist of the Boston Symphony Orchestra, Ron Borror, retired trombonist of the New York City Ballet Orchestra, and Dr. John Mueller of the University of Memphis. Dr. Visconti has received additional instruction from, and performed in various master classes with trombonists of various orchestras including the Detroit Symphony, the Boston Symphony, the Philadelphia Orchestra, the St. Louis Symphony, the Croatian National Opera Orchestra, the Metropolitan Opera Orchestra, New York City Ballet and the New York Philharmonic, the Dallas Symphony, the Orchestra del Maggio Musicale Fiorentino, the Cleveland Symphony Orchestra and from various musical institutions across the country.
Dr. Visconti is currently the Director of Instrumental Music at Lexington Christian Academy and the Instructor of Trombone at Atlantic Union College's Thayer Performing Arts Center. He has previously served as a faculty member at the University of Memphis, Jackson State University, Dyersburg State Community College and Mid South Community College where he taught Applied Trombone, Music Theory, Music History, Music Appreciation, Marching Band, Chamber Music and Orchestral Techniques. Dr. Visconti also writes reviews for the International Trombone Journal.