Studio Time by appointment only.
Our state-of-the-art recording studio provide our clients with high quality equipment in an atmosphere conducive to creativity and audio excellence. Our voice-over package includes a JK Audio phone patch for off-site clients, and our expertise is nationally recognized by such clients as the Mars Agency through our work with celebrity voice-over artists. Read on below for ways you can become involved now!
---
New Project Updates!
Our Rock N' Pop Ensemble has been busy in the studio! Here are just two clips of some of the pop songs they have been working on, "Boulevard of Broken Dreams" and "Always Remember".
Check out one of our newer projects, where we had the chance to work with Suffolk University to record an entire musical called "One State Two State, Red State Blue State"!
---
What can I do at Encore's Studio?
Record your next album, EP or single!
Create professional audition DVDs and CDs
Voice-over production
Remix and remaster outdated tracks
Convert records and tapes to digital format
Duplicate CDs for distribution
Two state-of-the-art recording studios located on
premises
Lessons are available in audio recording and music production
Encore has sound engineers and music producers proficient in all genres of music (including Musical Theater, Jazz, Classical, Rock, Dance, R&B, Hip Hop, Pop)
Professional studio musicians are available to collaborate on your project
Brand new 2,750 sq ft facility accessible to the disabled with plenty of onsite parking
---
Video Services Available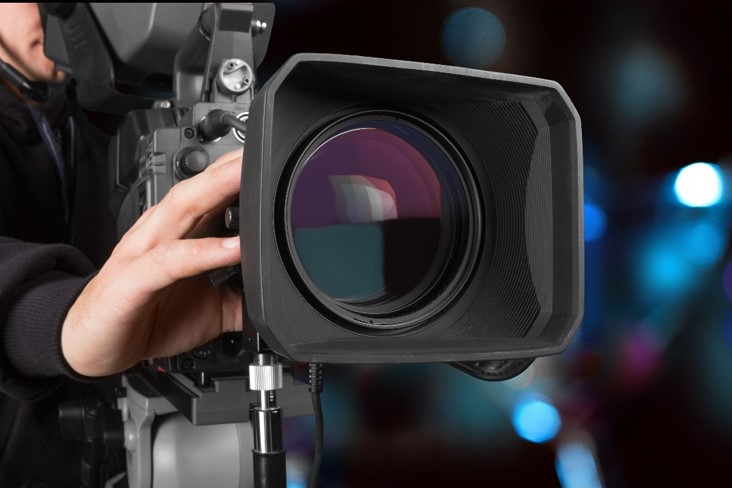 David Owens, owner of Video Assurance, has been providing high quality performance video for over 30 years. We are happy to have Dave on board for any video recordings you or your student require
Our equipment list includes (but is not limited to):
Microphones by Neumann, AKG, Sennheiser, Rode, Cascade, and Shure
Monitors, amps, and speakers by Fender, JBL, and Mackie
Acoustic and electric guitars by Fender and Takamine
Full drum sets on site with hardware and cymbals by DW, Zildjian, and Paiste
4 grand pianos from Yamaha, Young Chang, and Samick
Electronic keyboards and synthesizers from Nord, Kurzweil, Roland, Yamaha, and Alesis (in addition to softsynths by Nexus, Native Instruments, Sylenth, Massive, and more)
---
Clips From the Studio
This is a sampling of past projects.
We have been fortunate to work with many talented vocalists and instrumentalists. Here you can listen to audio clips from various clients. These include symphony orchestras, choirs, rock bands, vocal demos and professional CD releases.
Among these clips, we are proud to feature Once Upon a Time from Lisa Ostrow's debut CD, Unconditional, released by Out of the Blue Records.
Kevin Gu – Video audition clip

L'dor Bador – Rachel Reef-Simpson

I Don't Need No Doctor (Ashford, Simpson) – Groove Doctors

Once Upon a Time (Schoenfeld, McPherson) – Lisa Ostrow

Man Wanted (Manilow) – Hannah MacDonald

This Can't Be Real (Manilow) – Hannah MacDonald & Ed Benjamin

Five Variants of Dives and Lazarus (Vaughan Williams) – Claflin Hill Symphony Orchestra (2-track live recording on location)