Welcome to Encore Music Academy and Recording Studios
Promoting excellence in the fields of music education, performance, and the recording arts.
---
---
Dear Valued Encore Families:
We here at Encore Music Academy and Recording Studios have been very closely monitoring the rapidly changing developments globally, nationally, and locally surrounding COVID-19, also known as the coronavirus. With the health and safety of our students, families, faculty, and staff our highest priority, we have made the unprecedented decision to shift all private music lessons to an online platform. The facility at 3 Bent St. will be closed as of today, March 13, for all in-person lessons and classes. We are currently working around the clock to move all private lessons to an online format, and it is our expectation that regularly scheduled lessons can begin to occur online as early as Monday, March 16.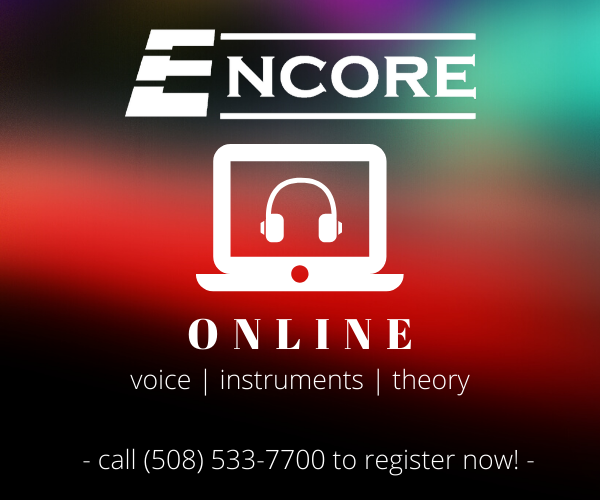 Classes will cease for the interim, but resume once our facility is again open at 3 Bent St.
We are in direct communication with all of our families to ensure a smooth transition to the online format, so we urge everyone to keep a close eye on their email for further instructions. We ask for your patience, flexibility, and understanding as we move forward, and we pledge the same to you.
Online private lessons can offer many benefits to our students. Our philosophy at Encore has always been not only to teach students how to play an instrument, but to teach students the language of music, thereby ensuring that we are developing well-rounded musicians literate in the language of music. This temporary shift to online education will not only permit students to continue with the study of their instrument, it will also open the door for increased creativity between student and instructor as they explore ear-training, rhythm, composition, music theory, and sight-reading concepts.
Please contact us with any questions you may have: (508) 533-7700, ext. 101.
It is our fervent hope that we all can return to routine in the near future, but until then, we wish everyone to stay healthy, stay safe, and stay in touch!!
Thank you for your continued support of Encore.
Sincerely,
Lisa Ostrow and Patrick Dreier
---
Our Music for Young Campers Summer Camp will be fun for all this Summer; visit our MYC page or call now to learn more!
---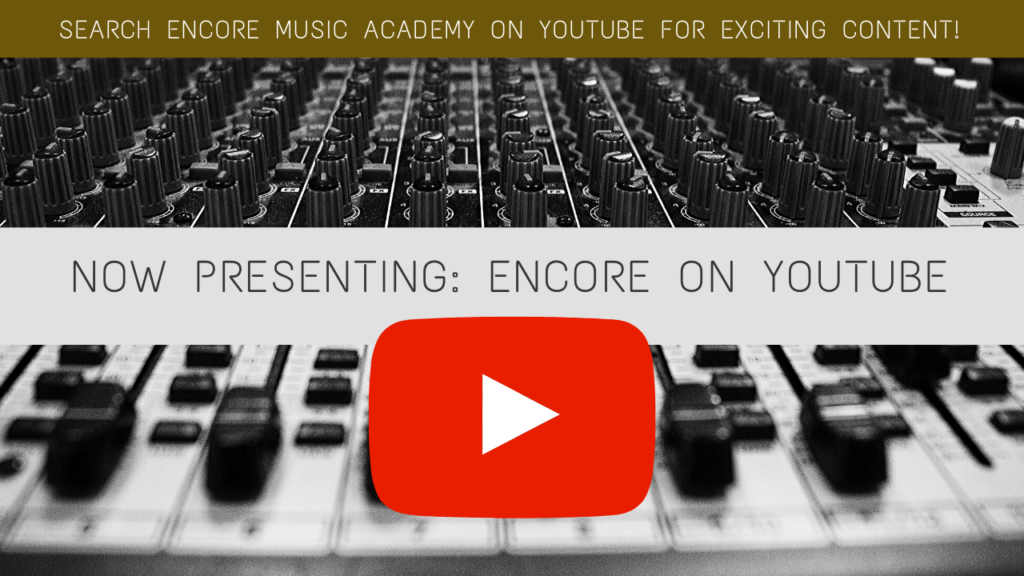 ---
Check out some photos from our 2019 Gift of Music Fall Fundraising Gala for Encore Music Education Foundation!
---
One Encore Student Awarded National Gold Medal in Music; Six Encore Students Perform at Carnegie Hall!
Encore Music Academy and Recording Studios, in Franklin, MA, is pleased to provide a significant announcement regarding student achievements!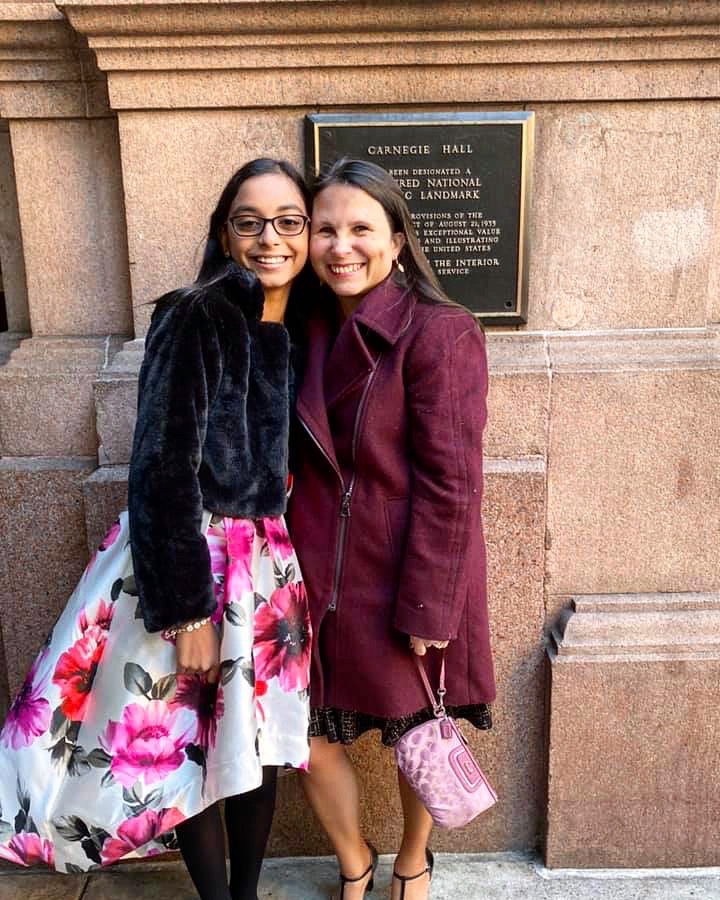 This year, on November 16, six talented and dedicated Encore students made the trip to New York City to perform on the stage at the illustrious Carnegie Hall in the Northeast Region Celebration of Excellence. One of these students, Daiwik Pal, has been announced as the winner of the Royal Conservatory of Music National Gold Medal of Excellence for Level 1 Percussion!
The following six students were invited to perform based upon their exemplary success in their respective levels of voice, percussion and flute in the 2018-2019 RCM academic year. Many congratulations to the following Encore performers and their instructors:
Timothy Reda, age 13 of Millis, Level 4 voice and student of Lisa Ostrow
Lola Richardson, age 16 of Franklin, Level 4 flute and student of Leandra Botta
Mia Quinn, age 13 of Franklin, Level 2 voice and student of Lisa Ostrow
Daiwik Pal, age 15 of Franklin, Level 1 percussion and student of Dr. Jonathan Ustin *National Gold Medal Winner
Sunehri Verma, age 12 of Franklin, Level 4 voice and student of Lisa Ostrow
Emma Lynch, age 16 of Attleboro, Level 3 voice and student of Lisa Ostrow
With these students invited to perform, this marks Encore's fourth trip to the prestigious performance venue of Carnegie Hall, with 20 of Encore's students performing at Carnegie over the past three years.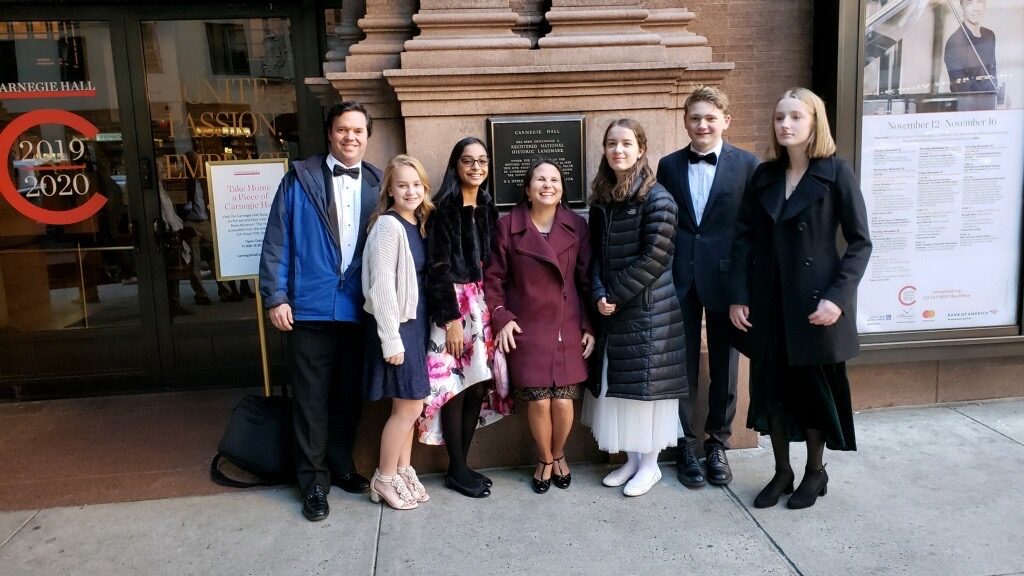 ---
MYC Registration is Open
Are you looking for something fun and musical to get your little ones involved in? Look no further! Encore is offering the Music for Young Children program for children ages 2 – 7.

Call 508.533.7700 for more details and to register!
---
Encore EnHarmonix Albums on Sale
Please support Encore Music Education Foundation by purchasing Encore's debut album "December". Click HERE to purchase.
In addition, the EnHarmonix have also released a Pop album "Archive of Memories" and a Musical Theatre album "Seasons"! Click HERE to purchase "Archive" and HERE to purchase our newest release, "Seasons"!
---
Come join us at Encore!
Private instruction is available for voice, piano, violin, viola, cello, guitar, bass, drums, flute, clarinet, saxophone, oboe, trumpet, trombone, ukulele, fiddle, and mandolin. Read more →
Classes are available in music theory, ear training, and audio recording techniques. Read more →
---
Encore Music Academy is a founding school of The Royal Conservatory of Music.

---